Three years later, I am finally publishing this, while slightly cringing. Looking back I was incredibly boy crazy and made a few unwise decisions. I enjoyed my dating escapades in London and it provided invaluable lessons to get me where I am today, but I am glad to have matured since then.
The first night I arrived in London, you'd expect the jet lag would knock me out early … well, it would have, had it not been for Tinder. Where I lived before in Canada there was minimal "talent" and I'd often run out of people to swipe through. The moment I opened Tinder in London I was floored. SO MANY ATTRACTIVE BRITISH MEN! With millions of people in the city, I laid in bed swiping through a seemingly infinite amount of men. You can imagine how excited I was about moving to London, the land of the babes. I tell you, that's one way to beat jet lag; swipe until you pass out at 2am.
Dating App Advice
Before I dive into some stories, I thought I'd offer some advice based on my experience.
Bumble was the stronger app for me, it weeded out the blokes who just sit on the toilet and swipe without a thought. Plus, it forces girls to send the first message, which helps you get over the fear of making the first move.
Speaking of making the first move, ASK HIM on a date. Why waste time texting a guy you never met. Not many guys are quick to ask, in fact, most get bored with the texting before they even get around to it. Skip to the goods and meet in-person for a drink to see if they are worth your time and interest.
The more dates you go on the less you'll find them nerve-wracking.
If a date goes well, great! If it goes terribly, you've got yourself a story to share with the gals!
Only accept proper dates, no Netflix & Chilling. But hey, no shame! If that's what you're after, there is plenty of time for that after drinks/dinner. Be safe.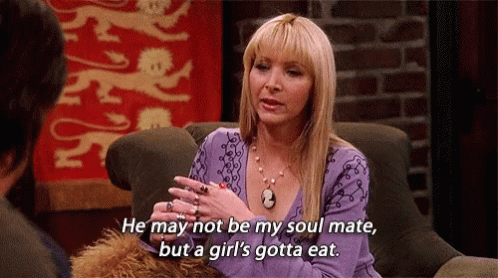 Now for some stories…
Transported Into a Hugh Grant Film
My first date in London was even better than I could have imagined. I met the guy at Euston on Tap, conveniently during my cider craze. It's a great spot for beer and cider drinkers, as there are loads of options of each. Being an outdoor bar, you also get to enjoy as much as you can of the London sun.
He arrived confident and well dressed but his nerdy boyish charm, William Thacker like, was quite intriguing. With him, I was instantly comfortable, we joked about inappropriate first date subjects, including the food poisoning I had the week before.
After a few drinks, it was time for an adventure. We roamed off for a stroll around the city and stopped to get some more ciders. There at Tesco, I had a delightful discovery … they sold 2L bottles of Strongbow Cider (I should note, cider wasn't as popular a drink in Canada back then, hence why it was exciting for me). We picked it out and carried it like a baby for the rest of the adventure.
Dancing our way to Regents Park late at night, we noticed all the gates were closed and there wasn't a soul walking around. To some it may seem like the set up to a perfect murder, to me it felt like the scene in Notting Hill where they sneak into a residential park at night. "Oopsy-Daisy!"
Eventually, we felt it'd be best to stop walking, so we took a seat on the sidewalk overlooking grand mansions. The banter and laughter continued when an armed guard approached, rifle in hand.
He noted we were spotted on the security camera and asked our reason for being in this area, which was apparently home to all the embassy leaders. I responded saying we were going for a walk, while timidly staring at the riffle with Baby Cider still cradled in my hands.
"Where are you from?" he asked, sensing my accent. I responded. "Oh! Canada!" he beamed, breaking the tension. He regaled to us the story of his cousins who live in Calgary before sending us on our way, doing his job and all."We just escaped prison because of your heritage!" my date joked, "Or death by rifle!"
The walk back was full of sarcasm and fake conversations pretending to be characters. At one point, we had a conversation pretending to be scientists. It makes no sense, even looking back, but man it was hilarious at the time.
The goodbye occurred without a kiss, though it didn't feel necessary. We kept texting the next few days and I'd break into a massive grin every time his name popped up on my phone.
We did meet up again for a second date, but the romance did not follow. This was no longer a Hugh Grant film. I couldn't see him as anything more than a friend, not to mention he got super antsy without cigarettes; another reason why I never wanted to date a smoker.
Though he reached out again, I was too scared to turn him down and just ghosted him. Don't worry, I've been dealt a dirty hand of ghosting karma many times since!
A Game of Taboo
On one of my early dates in London, I was taken to drinks at Old Bank of England, the most opulent pub I'd ever been in. This guy was cute but extremely reserved (shocking for a British guy, I know). This made me the driver of the long road trip of a conversation we had ahead. With not much knowledge of him to work from and having run out of all the basic first date questions, I somehow brought up the two most taboo topics of all, politics AND religion. To be fair, Brexit had just happened so I was curious for a local perspective and I grew up in a city with a Catholic education system so I was oddly curious if it was similar in the UK. Picking at the sleeves of his knit jumper, you could tell he feared what I'd bring up next. Oh well, I learned about a local's stance on Brexit and religious education systems in England. Call me a journalist!
Trust Your Fuckboy Instincts
I met up with a Kiwi guy, despite his Tinder profile exuding proper fuckboy vibes. His collection of photos read "I'm here for a fun time, not a long time." Typical for most Aussie and Kiwi guys in London, to be fair. To my surprise, we actually hit it off and were both keen to lock in a second date.
Things changed on that second date. He took me to Bounce, a popular ping pong bar in the city. Cute date idea, right? However, when they told him a ping-pong table would only be available in an hour, he chose not to wait for a table and just get drinks. We sat chatting while ping-pong balls flung at our faces left, right, and centre. He was disconnected throughout our conversation, and it wasn't because of the balls. His standoffish attitude was getting annoying but I persevered until halfway through my drink he said we should go.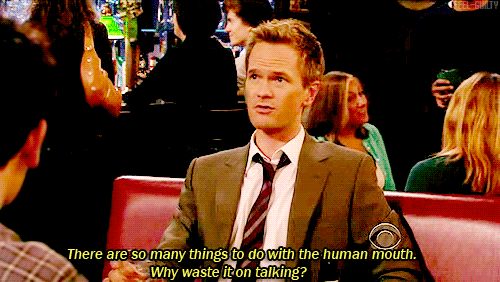 On our way to the tube, I was so ready to be done with him. However, we rode the central line in the same direction. A stop before mine, after no conversation, he turns to me asking "do you want to show me your flat?" The nerve of him! "Um…" I was caught off guard. It was clear what his intentions were. Part of me wanted to see if a connection could blossom, but I couldn't shake how poor of company he was on the date. Luckily, I had enough gumption to say no and goodnight.
The next weekend I received a birthday text, saying "Come to Shepherd's Bush to collect your present ;)". I did not respond.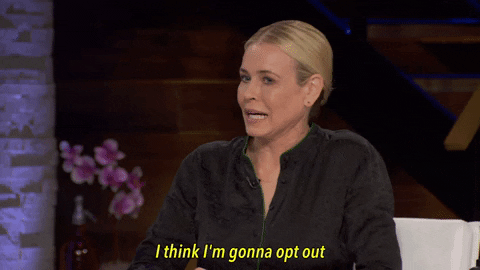 A month or so later, I was out with friends at a bar in Camden when I spotted him on the dance floor. Being the bigger person, I went up to say "hey" only to be greeted with a stare, followed by the muttering of "awkward."
"It's only awkward if you make it awkward," I laughed as he continued to stare. He wasn't worth my time, clearly a guy bitter that he didn't get any action. "Listen, it's all cool. Have a fun night." He nodded without any verbal response and walked off stepping over my friend who was hilariously lying on the dancefloor after taking a tumble. I clearly hang out with my own clumsy kind!
Until the Last Drop
Going to keep this short just like my date did. I met a guy for a date at Tap Coffee in Soho and once he finished his coffee he asked if we should head off. Didn't make it to the hour mark but I do like his efficiency. The new take on speed dating?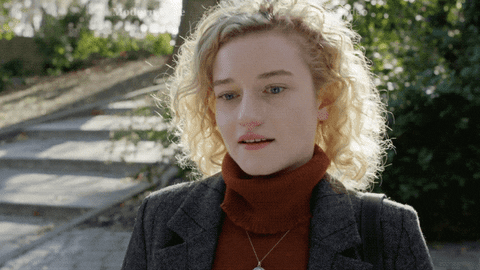 Instant Spark
I've often had an instant connection with someone on a first date where the chat is good and I'd like to see them again, but this is the first time I had an instant spark. I wanted to jump over the table to kiss this guy as we were chatting. He was tall, buff, and had this manly Northern, yet posh, accent. I was transfixed. After a few pints, we left Porterhouse with his arm wrapped around me (which made it a little tricky to walk in a straight line) then shared a lovely goodbye kiss outside the Covent Garden tube station.
He was just what I needed to get over the last guy who I couldn't get out of my head. He texted me constantly, even when he was out with his mates. He seemed like such a nice guy compared to what I was used to when it came to "spark guys".
Our second date at Angelsea Arms in Kensignton was even better; we were more comfortable with each other. There was one point where he even had to help me find a fake glue-on nail that popped off! I was trying them out for the first time, unsuccessfully, but we just laughed about it. The passion was strong and we were cosied up in the pub until close.
Since he conveniently lived by the pub and it felt a bit too late to catch the tube home, I crashed at his. He respected my wishes that if I went to his it would be just to sleep; no funny business. I left early the next morning so I could get home to get ready for work, with a lovely hangover to boot.
That weekend I was heading off on a 10-day solo trip through Eastern Europe. Despite the poor timing, he was really excited for me and lit up when I told him about my travel plans. Before I left, he texted me to have a great trip and to tell him all about it while I was there. Based on this, I imagined we'd be chatting quite a bit until we could go on another date. The last night of my trip I texted him and mid-conversation he stopped replying. Ghosted.
Six months later, I had a missed call from him at 1am. When I texted him the next day, he replied, "Oh sorry Lucy, must have been an accident." What a gem!
Most Embarrassing Date
This deserved its own post. Read it here.
My Valentine(s)
To get over a broken heart, I went on the three dates during the week of Valentine's Day. Read it here.
In Summary
During my two years in London, I ended up going on dates with roughly 20 guys. There were some not-so-exciting dates that didn't extend beyond the first, but regardless they all gave me something to take away. Whether it was discovering cool new places in London, learning about the world (economics/politics/philosophy), or getting good tips on how to pursue my passions, these guys have all taught me things. And for the more impactful dates (will be separate posts), they taught me what to look for in a future partner… more so what not to look for.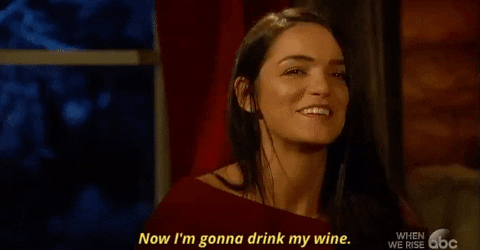 Do you use dating apps to meet people? If you have any other tips or fun stories, please share in the comments below!